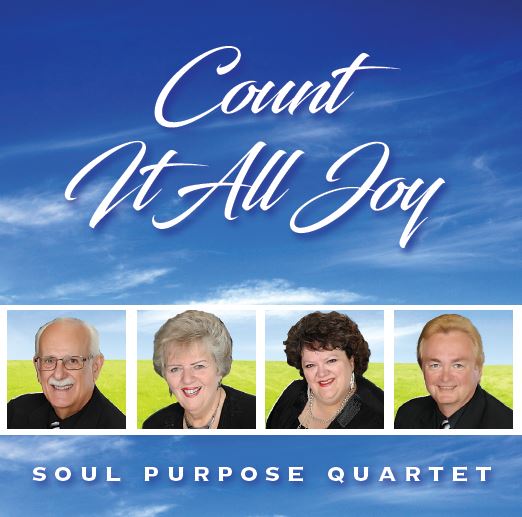 The long-awaited time has come! 
"COUNT IT ALL JOY"
is now available! 
All pre-ordered copies have been shipped and are on their way.
  It is our prayer that you are all blessed by the message God gave us to prepare for you.  Friends, things are going to happen.  Stuff will get in the way.  Heartache and troubles are a part of life.  However, it's how we handle those setbacks that defines us.  The Bible tells us in James 1:2-4 that we are to "...Count it all joy when you fall into various trials, knowing that the testing of your faith produces patience. But let patience have its perfect work, that you may be perfect and complete, lacking nothing."  Friend, whatever your journey on this earth leads you to, just know that you do not have to walk it alone.  His Holy Spirit will guide you and protect you when you seek Him.  He 
will
see you through.  Just keep your trust in Him and His promises.  He will never let you fall!
CD's are available for only $15.00 + shipping & handling.  Just click on the "STORE" tab above to place your order NOW.